Safety @St. John's (Francis)
Patient Safety Must Knows
Books & Videos in the Health Sciences Library
Beyond Blame (DVD)
Call Number: Media QZ 42 B573 1997
This insightful & important program introduces you to "Just Culture", a way of thinking that fixes problems rather than assigning blame. This video is a must for all who are responsible for patient care. Produced by Bridge Medical, the award-winning "Beyond Blame" describes in detail how medication errors affect practitioners and patients alike. The 10 minute documentary features case histories of a pharmacist, nurse, and physician who were involved in a fatal medication error. (9 minutes)
Implementation Guide to the Safe Patient Handling and Mobility Interprofessional National Standards
Call Number: WY 100.2 G162 2013
ISBN: 9781558105300
This ANA guide provides step-by-step methods to implement all eight Safe Patient Handling and Mobility standards.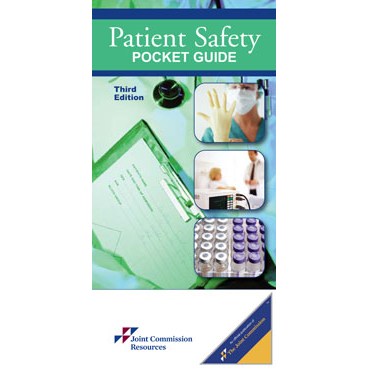 Patient Safety Pocket Guide
Call Number: WX 39 P385 2012
ISBN: 9781599407081
3rd edition
Problems and Prevention: Chest Tube Insertion: Findings from a Video Task Analysis of Multiple Emergency and Elective Procedures (DVD)
Call Number: Media WF 980 P962 2006
Demonstrates how to insert a chest tube correctly and avoid common mistakes relating to sterile technique, inadequate anaesthesia, incorrect insertion, and inadequate self protection. (11 minutes)
Ready, Set, Patient Safety! Questions, Games, and Other Strategies to Prepare Your Staff
Call Number: WX 39 R287 2007
2nd edition
Safe Patient Handling and Mobility: Interprofessional Nursing Standards
Call Number: WY 100.2 A512s 2013
ISBN: 9781558105195
ANA's new breakthrough guide will help to prevent injuries and protect nurses and other healthcare workers. The guide contains eight overarching safe patient handling and mobility (SPHM) standards.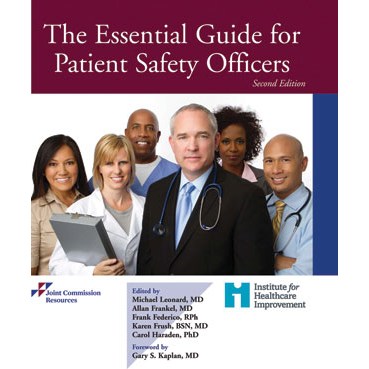 The Essential Guide for Patient Safety Officers
Call Number: WX 185 E78g 2013
ISBN: 9781599407036
2nd edition
The Faces of Medical Error...From Tears to Transparency: The Story of Lewis Blackman (DVD)
Call Number: WX 153 F138 2009
(On Reserve)
Lewis Blackman was a boy who entered a well-respected hospital for a "low-risk" surgical procedure but ended up dying. (Time:57 minutes)
The Josie King Story (DVD)
Call Number: Media WS 100 J83 2007
A mother shares the story about her 18-month-old daughter who died at Johns Hopkins due to medical mistakes. (Time: 14 minutes)
Transforming Hospitals: Designing for Safety and Quality (DVD)
Call Number: Media WX 140 T772 2007
Presents an overview of best practices for evidence-based hospital design with case studies of hospitals that have incorporated such design practices in new construction or renovations. (49 minutes)
Understanding Patient Safety
Call Number: WB 100 W114 2008
Whack-a-Mole: the Price We Pay for Expecting Perfection
Call Number: WA 250 M392w 2009
ISBN: 9780615283074
Videos & Animations on the Internet
Roger Swartzbaugh
Contact Info
St. John's Hospital
Health Sciences Library
800 E. Carpenter St.
Springfield, IL 62769
Text: 217-280-4582
Phone: 217-544-6464 ext 44566
Fax: 217-525-2895
Send Email