Multicultural Electronic Books & Journals
Selected Multicultural Materials in the Health Sciences Library
Find additional books in the Library Catalog. Try "transcultural," "multicultural," or "diversity."
Cultural Diversity in Health and Illness
Call Number: WA 31 S741c 2017
ISBN: 9780134413310
9th edition
this book promotes an awareness of the dimensions and complexities involved in caring for people from diverse cultural backgrounds It examines the differences existing within North America by probing the health care system, consumers, and examples of traditional health beliefs and practices among selected populations. An essential for any health-care professional, this book sets the standard for cultural perspectives and more importantly HEALTH--the balance of the person, both within one's being--physical, mental, and spiritual--and in the outside world--natural, communal, and metaphysical.
Transcultural Nursing: Assessment and Intervention
Call Number: WY 107 T772 2013
ISBN: 9780323083799
6th edition
This unique transcultural model of clear, easy-to-apply assessment and intervention strategies is the definitive source for use in the clinical setting Learn to identify the six key cultural phenomena used in caring for clients from different backgrounds (communication, space, social organization, time, environmental control, and biological variations), and apply these phenomena to a variety of individuals in different cultures.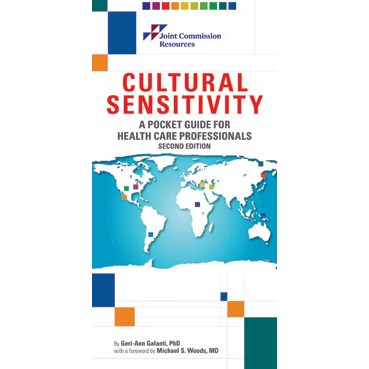 Cultural Sensitivity: A Pocket Guide for Health Care Professionals
Call Number: WY 107 G146 2012
2nd edition
Transcultural Concepts in Nursing Care
Call Number: WY 107 A568t 2012
6th edition
(On Reserve)
Teaching Cultural Competence in Nursing and Health Care: Inquiry, Action, and Innovation
Call Number: WY 18 J46t 2006
How to Be a Perfect Stranger: The Essential Religious Etiquette Handbook
Call Number: BJ 2010 H847 2003
3rd edition
Hours: 7:30 AM - 4:00 PM
Monday-Friday
St. Mary's Hospital
Health Science Library
1800 E. Lake Shore Dr.
Decatur, IL 62521